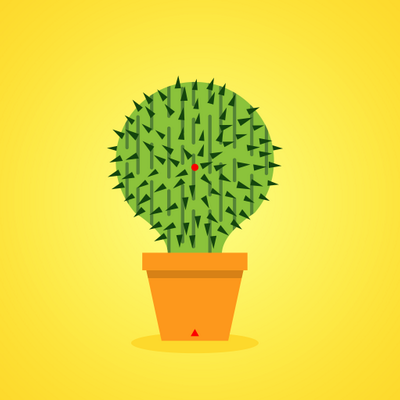 It's a joke, right?
The Lucky Cactus app is a phenomenon that has recently become famous not only in the app store, but throughout the nation, taking social media by storm.
Here is how it is supposed to work:
For $9.99, Viewers who download the app are presented with a simple screen showing an animated cactus, as shown in the image above. All one must do is simply tap the screen, and good luck will come upon them (supposedly).
Here is the description featured on the app store:
"What is the Lucky Cactus?
It is a state of mind
Tap it.
It may or may not give you luck
Tap it.
Maybe it will
Tap it.
Money, love, power, whatever you want
Tap it.
Maybe it could all be yours"
Now, I am a generally unlucky person, so my friends decided to be humorous and clever and recommend that I download the app.  So to humor them, I did (the free version, of course).
Obviously, I didn't encounter any really significant events that would show the app works, or anything like that. So it just leaves me confused and wondering. What's the point? Is is a joke? Do people actually believe? I'm not sure.
What I do know, however, is that the app is gaining some pretty prominent publicity through social media. Facebook, Instagram, and sites like Tumblr are filled with thousands of people talking about the app. Numerous articles have been written discussing the app's increasing popularity and mystery, and it has also been featured on several different news features. Most prominently, however, is the app's Twitter account. With over five thousand followers, the app's Twitter site is buzzing with positive reviews (whether or not any of them are real, I'm not sure).
If you are as confused or interested as I am, you can check out more about this app here.